Ingredients
I part
2 1/2 cups almond flour
3 eggs
1/2 cup unsweetened soy milk (or milk of your choice)
1/2 cup maple syrup
5 tbsp melted unsalted butter
1 tsp vanilla extract
1 tsp cinnamon
1 tsp baking powder
1 tsp baking soda
II part
3 small apples, peeled and diced
1/8 cup maple syrup
1/2 tsp cinnamon
Instructions
Preheat oven to 350 degrees F (180 degrees C). Prepare the bread pan by putting a parchment paper in it or greasing it with oil (or butter).
I part
In a large bowl, mix eggs, milk, maple syrup, butter, and vanilla extract.
In a separate bowl, mix flour, baking powder, baking soda, and cinnamon.
II part
In a third bowl, combine apples, maple syrup, and cinnamon.
Mix wet and dry mixture as well as 2/3 apple mixture.
Pour into bread pan and add the remaining apple mixture on the top.
Bake for 1 hour.
Cool before cutting.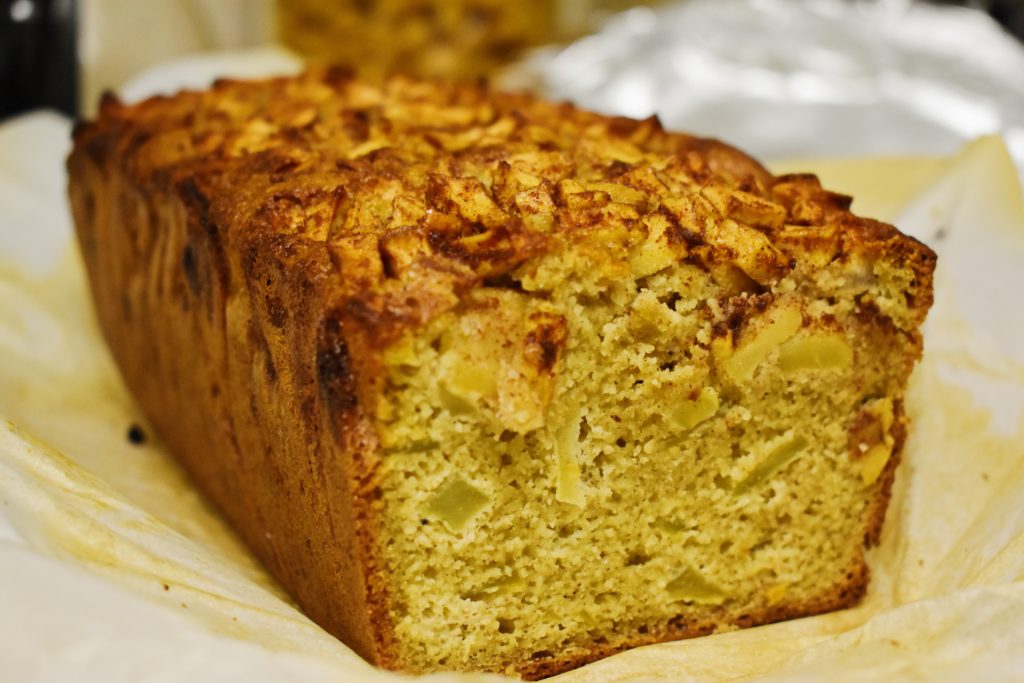 Do you like this post?
Click on a heart to rate it!
Average rating / 5. Vote count: